See how Shannon's skills helped Kokua Mau A Movement to Improve Care on a Webinar Set Up & Training project.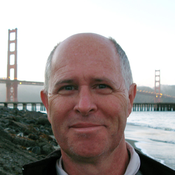 Kokua Mau's vision is a community where the people of Hawai`i are treated with dignity, compassion and love throughout their lives. (This is Kokua Mau's highest aspiration.) To make that vision a reality, our mission is to weave a lei of caregiving and support so that the people of Hawai`i fa...
Read More
What did Markus need?
All meetings in Hawaii has been switched to virtual space. working with many health care providers physical distancing is key to keep them well.
Markus was very responsive, easy to work with, and professional!
Matched On
Mar 25, 2020
Saved
$1145
Have professionals like Shannon help you on a Webinar Set Up & Training project
Post this project
Volunteer
With 8+ years of high-level executive support experience, I am excited to help your organization and team optimize efficiency.
What did Shannon have to offer?
Caregiving is tremendously important work and I'd love to help you in any way I can to support your mission and the people of Hawaii. I setup, host, and organize multiple Zoom calls each day. I'm confident I can get you comfortable in Zoom and up and running in no time!
Shannon's extremely fast response and almost immediate availability, the same was wonderful. We need to learn zoom on the fly, as hosts, not just as users. I learned a lot in just one hour. Since we thought it fitting to the subject, we made a zoom call out of it, and through screen share she cou...

Read More
This engagement is sponsored by