See how Andy's skills helped Kokua Mau A Movement to Improve Care on a Tech Systems call.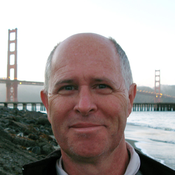 Kokua Mau's vision is a community where the people of Hawai`i are treated with dignity, compassion and love throughout their lives. (This is Kokua Mau's highest aspiration.) To make that vision a reality, our mission is to weave a lei of caregiving and support so that the people of Hawai`i fa...
Read More
What did Markus need?
Learn what I can do with G Suite for Nonprofits.
Matched On
Mar 26, 2020
Saved
$552
Have professionals like Andy help you on a Tech Systems call
Post this call
Volunteer
Nonprofits often don't have the time or resources to stay up to date with the latest technology As a result they miss out on new opportunities to effectively engage their community connect with new funders and maximise their impact. With 6+ years experience in the non profit and social enterpr...
Read More
What did Andy have to offer?
I understand that Google Suite can be a little bit overwhelming in the beginning, but don't worry as much of the settings you don't need to worry about. I'd love to help you get Google Suite set up and discuss how Kokua Mau can benefit from using it. I set up Google Suite at the previous organisation I worked for (along with other systems including Slack which I recommend looking into). Once you have Google Suite up and running you'll wonder how you survived without it!
This engagement is sponsored by