See how Samantha's skills helped Kokua Mau A Movement to Improve Care on a Social Media call.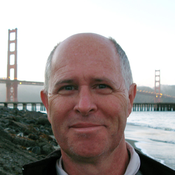 Kokua Mau's vision is a community where the people of Hawai`i are treated with dignity, compassion and love throughout their lives. (This is Kokua Mau's highest aspiration.) To make that vision a reality, our mission is to weave a lei of caregiving and support so that the people of Hawai`i fa...
Read More
What did Markus need?
We are looking for help with live streaming of video ASAP. We have looked at YouTube live, Facebook live and Zoom as a few options.
Matched On
Mar 20, 2020
Saved
$392
Have professionals like Samantha help you on a Social Media call
Post this call
Volunteer
I am a driven college student looking for opportunities to advance myself. I am passionate about international law and public relations. Gaining experience in the field of law is an important focus of mine as I further my education though law school at the University of Iowa. I am a business owne...
Read More
What did Samantha have to offer?
I conduct many interviews and with potential co-workers and communicate with potential clients. I have 4 years of experience running my ice cream truck with the use social media accounts to announce promotions and weekly schedules.
This engagement is sponsored by