See how Stephanie's skills helped Bobby Benson Center on an Illustration project.
To free youth in Hawaii from chemical dependency and co-occurring disorders through residential treatment services employing best practices for the youth and their families.
What did Elizabeth need?
Bobby Benson Center is trying to make themselves more relevant and competitive. It also desires to reach more youth and their families to bring them the help and hope needed. It would also help us solidify the new program extensions.
Super nice people and gave me a lot of info about their organization. Would gladly help them again.
Matched On
Feb 13, 2020
Saved
$4212
Have professionals like Stephanie help you on a Illustration project
Post this project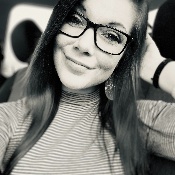 Volunteer
My name is Stephanie Register, I am currently living in Germany with my husband. I am looking for work back in my home country. Traveling for a while and gaining experience in a different country is thrilling and exciting, but my drive to start my career is intense. Hard work and dedication is wh...
Read More
What did Stephanie have to offer?
I currently Volunteer at a tiger asylum in Ansbach Germany. I have a big heart and a big passion to help people/ animals in need, even if it is in small areas. Just having the opportunity to make a difference makes me feel like I am making a big difference in the world. My professional experience and background qualify me in many ways. I love to create new and exciting things that are alluring for people to admire. I work hard to please people with what they are looking for. I have done side projects in the past three years for people I have worked for, just to gain some experience in what I want to do.
This engagement is sponsored by