See how Michael's skills helped Palolo Chinese Home on an Elevator Pitch Coaching project.
To assist and care for seniors and their families, by providing a continuum of care which is professional and interdisciplinary in a multi-cultural setting
What did Darlene need?
This will help our board members and staff be able to best address the needs of our donors.
Matched On
Feb 19, 2020
Saved
$2397
Have professionals like Michael help you on a Elevator Pitch Coaching project
Post this project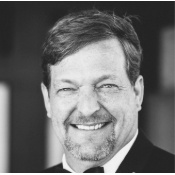 Volunteer
I am a communications professional with experience in government affairs as a past presidential political appointee, a communications executive with a technology firm, and as a communications strategist for a not for profit health care organization. I have extensive experience as a media relatio...
Read More
What did Michael have to offer?
I have been working in the pubic and not-for-profit sector most of my life. I made this choice because I believe in working for the greater good, not just for my own personal gain. Access to care, equal rights, fair treatment for all, these are all principles that I not only believe in, but try to live. I have worked with hundreds of individuals teaching them to make elevator speeches, public appeals, presentations etc. I have built and implemented a training module that addresses this specific need. I take great pride in the accomplishments of my students and in the confidence they gain from working toward improved public speaking and messaging.
This engagement is sponsored by